Who We Are - Traffic Safety Knowledge and Education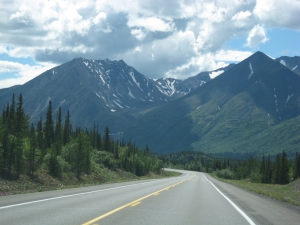 NISR has been the primary contractor for the National Highway Traffic Safety Administration's (NHTSA) Fatality Analysis Reporting System (FARS) since 1982, the legacy NASS-GES program since 2007, and most recently the brand new Crash Report Sampling System (CRSS) beginning in 2015. As NHTSA's Coding, Training, and Quality Control Support Contractor, NISR has developed an in‐depth knowledge of all of the documents, courseware, coding conventions, guidelines, elements, definitions, and precedents.
NISR has been the primary training and data quality support contractor for the Federal Motor Carrier Safety Administration (FMCSA) since 2003. NISR trains state and local law enforcement agencies throughout the country in crash investigation and classification. NISR has developed law enforcement training materials in use by numerous states. In addition NISR provides coding, technical, and consultative support to states, and provides data analysis and quality control for FMCSA's SAFETYNET/MCMIS crash data systems.
NISR has produced the last two editions of the Manual on the Classification of Motor Vehicle Traffic Accidents (ANSI D16.1) for the National Safety Council (NSC). This is an American National Standard of definitions for classifying all traffic crashes in the United States. NISR's CEO is the past Chairman of the Committee that produces the manual. NISR's President is a member of the ANSI D16 Committee and has authored definitions for the standard. NISR is the only contractor in the world that can make this claim. Most of the FARS elements are based on ANSI D16.
NISR's CEO and President are members of the Model Minimum Uniform Crash Criteria (MMUCC) Expert Panel, serving for the last three revisions of MMUCC (2003, 2008, and 2012) and the DOT Data Compatibility Workgroup. NISR is also responsible for development of the training content for the MMUCC web‐based training resource.